Magnetic segments
Exceptional material properties make TRIDELTA ferrite magnets suitable for use in the automotive industry as well as for application in industrial systems. TRIDELTA ferrite magnets are of unique quality, high performance parameters and economic efficiency. Specifically made for the drive systems of our customers, our magnetic segments are essential to the development of pioneering technologies and products.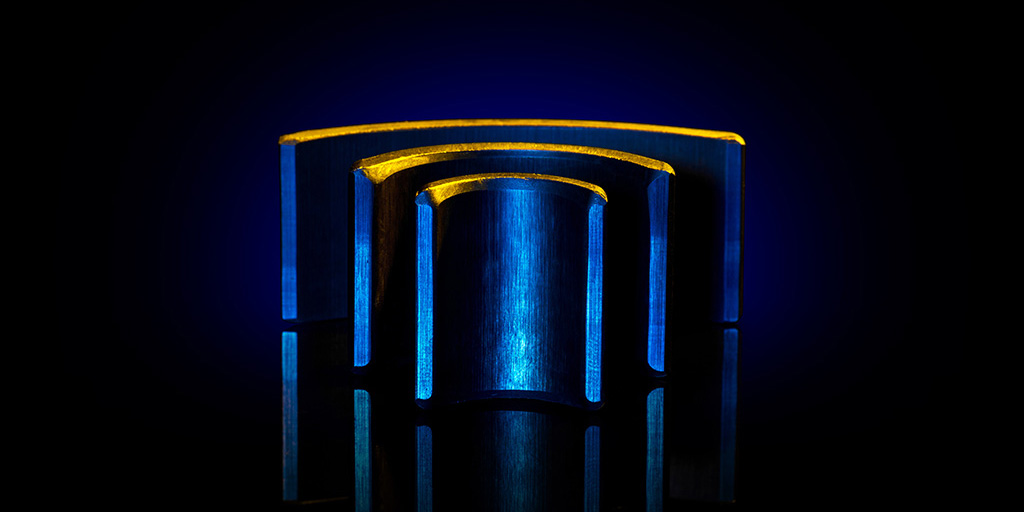 We develop and produce powerful permanent magnets for use in DC motors, domestic appliances or specific industrial drive systems. On request, we also produce high-end applications and magnets of specific designs and different material grades.
TRIDELTA magnet solutions offer extremely high efficiency and appropriate potential savings: fairly cost-effective production, reliable quality, our flexibility and simple logistics are the basis for optimized processes along the entire supply chain. Every year, over 45 million quality-tested ceramic permanent magnets for EC and DC motors are shipped from our factory.
All from a single source: from the raw materials to the finished products
We manage the complete manufacturing process, from the provision of raw materials to the quality testing of the finished products. Unique in Europe, we implement the full process chain of magnet production directly at our site in Hermsdorf (Thuringia). This means that our customers can take advantage of all benefits and maximize efficiency.
Steps in the production of magnets
Weighing and mixing
Raw material: Iron oxide and strontium carbonate
Dry mixer (EIRICH)
Wet mixer (Leubner)
Cost saving by uniform basic material for magnetic powder and magnetic segments
Granulation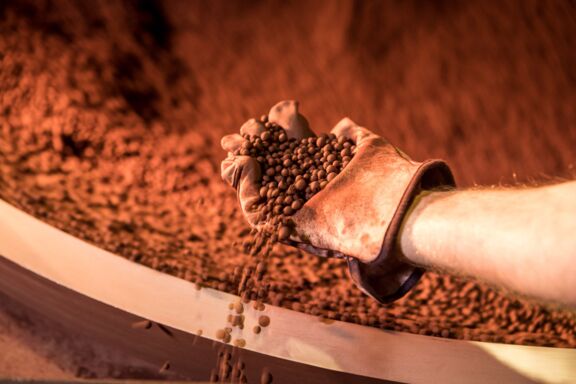 Ø 3…12 mm
Dry and wet granulation for homogeneous calcining to ensure complete conversion to strontiumhexaferrite
Presintering and calcining
Calcining in gas-fired rotary kilns
Throughput: 450 kg/h
3 similar kilns for reliable delivery to customers – total throughput: 2,200 kg/h
Dry milling
Dry milling with rotating sifter
Grain sizes ≤ 20 µm
Air classifier for grain size setting
Wet milling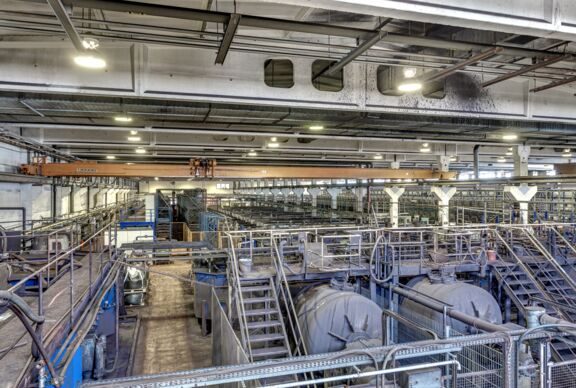 Tumbling or attritor grinding mills
Continuous DRAIS mills
Grain sizes ≤ 1 µm
Optimized grain distribution according to grinding technology
Potential 2-step milling for smaller grain sizes
Pressing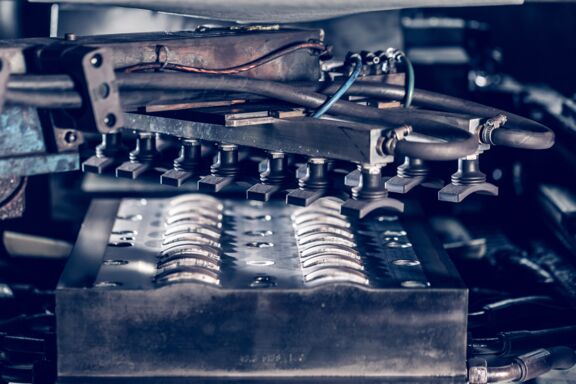 Anisotropic wet pressing

Equipment: 15 presses
Capacity range: 70t / 125t / 230t
Automatic removal
Tools made inhouse by the Tridelta Group


Direct injection for optimum cavity filling
High number of of cavities (up to 48)
Long life time tools (1 million shots / cavity)
Sintering
Drying and sintering
Sintering temperature: 1230 °C
15 electric furnaces for optimum temperature settings
Short sintering cycle
Computer-monitored drying
Glide grinding / finishing
Pre-grinding / finishing
Positive effect on magnets:
Reduced chipping
No burrs
Finishing to optimum size
"Tested" mechanical strength
Surface grinding
Equipment: COMEC grinders
High-precision guide tools and grinding wheels
Combined processing for higher precision: foot & width / inside & outside radius
Third station for additional working steps (foot angle …)
Final inspection and packaging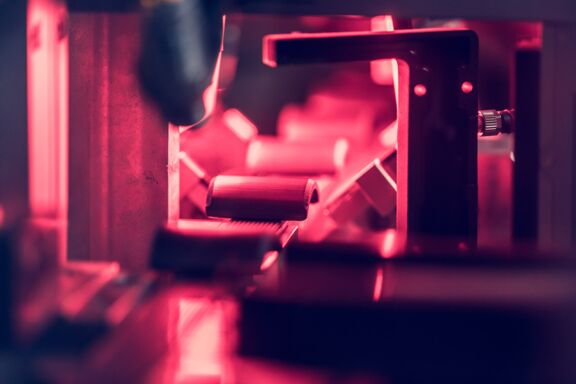 Final steps:
Automated quality testing: visual inspection / geometry check
Packaging and storage
Dispatch
Our customers receive more than a product from us; we give them quality and unique service:
Highest product quality according to IATF 16949:2016
Complete quality control by vision systems
In-house research and development department for magnetic materials
Aftersales management and support for the implementation of your machines and systems
Optimized logistics processes for Europe
Cost-saving reusable and practical disposable packaging
Small batch series and mass production
Service and technical data
Magnetic segments for specific requirements in industry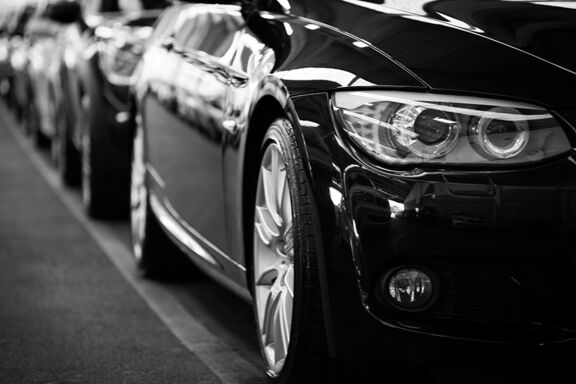 Automotive uses
Requirements on magnetic segments in the automotive sector are highly complex. TRIDELTA magnets find application in fuel pumps, DC motors and actuators, seat adjusters and fans. Our high-precision magnets are also suitable for sophisticated uses and brushless motors.
Drives and domestic appliances
Our magnets are the components of choice for drives, domestic appliances, ventilation systems or industrial products.
Special-design magnets
Many of our customers face applications with very particular technical challenges: This is where magnet solutions of special design are the right approach. Reliable and competent development guidance is an essential factor on the way to the optimum magnet solution to your project.
Our experts assist you in giving your idea a concrete shape, in selecting the suitable material parameters and defining the target specifications.